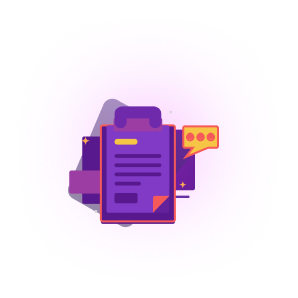 Code of Conduct
Last Updated: Jul 28, 2020
CODE OF CONDUCT
All users must follow the Immersed Code of Conduct. If violated, we will ban your account (without refund).
BEHAVIOR
* Rule #1: Be kind to each other!
* Sexist, racist, discriminatory or harassing language, behavior, or content is prohibited.
* Cyberbullying or any form of intimidation levied against another user be it on the Immersed platform or on any social media or forum site managed by Immersed, shall be considered grounds for suspension or account termination.
* Do not promote, encourage or participate in illegal behavior.
* No disruptive trolling or inflammatory stuff in public rooms. E.g., sexually explicit material, controversial topics, etc.
* Do not impersonate devs, moderators, or other authority figures.
* Child exploitation will be reported to authorities via the National Center for Missing & Exploited Children.
* You may not use Immersed for the organization, promotion, or support of violent extremism.
NOTE: Please report any Code of Conduct violations to the Immersed administrators at The Immersed Community.
CONTENT
* Nudity and sexually explicit content or activities, such as pornography, sexual acts or intercourse, and sexual services, are prohibited.
* Sexually suggestive content or activities are also prohibited.
* Content or activities that threaten or promote sexual violence or exploitation are strictly prohibited and may be reported to law enforcement.
* You may not share content that glorifies or promotes suicide or self-harm.
* You may not share images of sadistic gore or animal cruelty.
* Content or activity meant to impersonate an individual or organization is prohibited. Any attempts to misrepresent yourself as a member of Immersed representatives is a zero-tolerance violation and will result in indefinite suspension.
* Any content or activity that disrupts, interrupts, harms, or otherwise violates the integrity of Immersed services or another user's experience or devices is prohibited.
NOTE: Please report any Code of Conduct violations to the Immersed administrators at The Immersed Community.
CONTACT INFORMATION.
We welcome your comments or questions about this code of conduct. You may also contact us at our address:
Immersed Inc.
P.O. Box 40681
Austin, TX 78704
Changes to this Code of Conduct. We may change this code of conducy. If we make any changes, we will change the Last Updated date above.